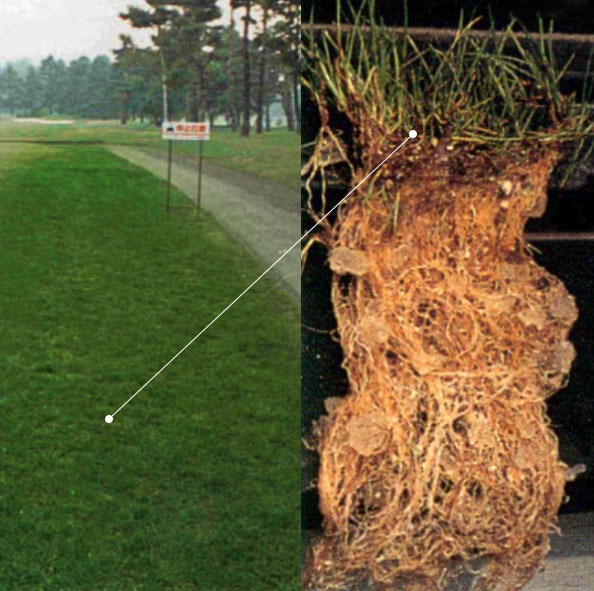 TURF / LAWN
JAPAN - GREEN GOLF
Quantities : 50 grams M²
Results:
• Polyter allowed a root system of the grass planted to a depth of 30 to 35cm in less than 2 months..
• The grass is dense
• Shoots and tufts are tight and heavy
• The resistance to shocks and crushing is increased
• The grass keeps a nice green color despite the voluntary 50% reduction of watering after 3 months.
• Grass readily available in a few weeks while usually prohibit access pending shoot several months.
NURSERIES AND PLANTATIONS
France
Quantities : 2g per litre of soil
Results :
• Increase of the root mass which ensures a better recovery of the plant
• After 6 weeks, we observe that the plants with Polyter have much better resistance despite the lack of watering in summer.