POLYTER® HYDRO RETAINER FERTILIZER
Polyter® is an innovative product, universal and high performance. This is an advanced technology: Activator growth, hydro-retentive, fertilizer and naturally degradable, concentrated optimizing inputs, a homeopathy plant service.
It saves at least 50 to 80% of water consumption.
It increases the acreage decreasing water intake.
Is used on all types of soils, crops and in all climates
It accelerates the crop cycles of 1, 5 to 3 times.
It multiplied by 3 to 5 times the development of root hairs.
It reduces fertilizer of consumption from 30 to 50%.
IT promotes germination, recovery and development of the plant.
It optimizes performance, quality and keeping production
It protects the environment and groundwater
t stabilizes, loosens soil and humus restructures It has an effective life of 3 to 5 years
THE MODE OF ACTION
A membrane enables a very rapid liquid absorption and restitution by osmotic pressure of the root mass in nodulated Polyter®.
Incorporating graft NPK elements and trace elements, granule absorb 160 to 500 times its initial dry weight depending on the quality of water. It saves at least 50% water and 30% of fertilizer inputs. There is a reservoir for release in soil is infinitesimal. Polyter® is a water-retentive fertilizer with a high capacity optimization needs and development of plants, which will be slowly released in very small amounts according to local parameters (temperature, evaporation and type of plant) Nodules are truly related to roots, accompanying by gravity effect in their growth, up to 95% of the water extracted nodules. The duration of the system varies from 3 to 5 years depending on the nature of the soil.
Limitation of water stress and nutrient deficiencies Germination, start-up and resumption of plant are highly favored Polyter® increases root mass 3 to 5 times Growth is faster Polyter® multiplies plant development cycles by 1 , 5 to 3 times It increases yields and optimizes the quality of agricultural production Crop crop cycle is shortened thus accelerating fruiting It strengthens the natural resistance to diseases and microbial attacks It reduces the consumption of inputs by fertilizing 30 to 50% It amplifies the production of humus matter and dry matter
EFFECTS ON SOIL AND BIODEGRABILITY
Decompacting and soil porosity improvement Aeration of the soil, acting as a true "synthetic earthworm".
Soil stabilization and fixation Restructuring of humus Reduction of losses through evaporation and percolation Two keys to degradation: the number of bacteria contained in the soil and U.V. if the Polyter® is found on the surface Reducing the negative effects of leaching on soil structure Environmental and groundwater protection Increase in earthworms
Meet all compliance requirements and use
All security measures object one makes an SDS and studies and COFRAC Accredited Analyzes (INOVALYS Laboratory, under accreditation N ° 1-5755, Scope available on www.cofrac.fr) certified proving the safety of the technology Polyter®
AGRICULTURE AND HORTICULTURE
FORESTRY AND REFORESTATION
HORTICULTURE AND LANDSCAPING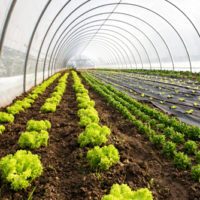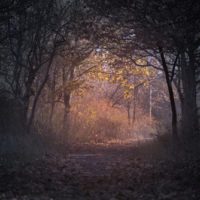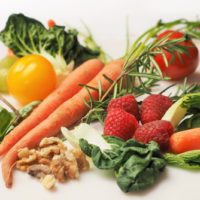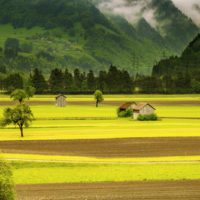 The 4 axes of interaction of Polyter®




SAVE AND BETTER MANAGEMENT OF FRESHWATER RESOURCES
COMBATING DESERTIFICATION AND LAND DEGRADATION
IMPROVING QUALITY AND PROMOTE DEVELOPMENT AND QUANTITATIVE PLANT
PROTECT AND SAVE THE ENVIRONMENT AND RESTORING ECOLOGICAL BALANCE
URGENT NEED FOR SOLUTIONS
70% of available freshwater is used for agriculture
The challenge of water scarcity and its access to the population
The challenge of desertification and land degradation
The environmental challenge and bio-diversity protected
the challenge of healthy and traceable agricultural production.
The challenge of sustainable and sound development.
The challenge of abundant production and quality.
For those who want to know more :

With Polyter we are now convinced that it is possible to stop the evolution of desert sand. All we've tried to grow with Polyter was efficient with rates approaching 100% success!
Polyter® is a technology that provides concrete solutions, with all plant species, on all forms of crops, in all types of soil and in all climates. The cost and the implementation have been studied for the best adaptation to the turn of the new millennium to the well-being and the needs of present and future generations: pure water, production of healthy and tasty food in a respectful agriculture. nature and animals, valuing peasant work.
The effectiveness of Polyter® is now recognized in many areas of crop production globally (THE PALM JUMEIRAH DUBAI, BURKINA FASO, CONGO, CAP-FERRET, MAURITANIA, SENEGAL, MALI, NIGER, Egypt, Comoros, UAE , SAUDI ARABIA, MOROCCO, Antilles, IVORY COAST, FRANCE, BRAZIL, VIETNAM, SPAIN, CAMBODIA, CARIBBEAN, SWITZERLAND, JAPAN, CANADA, SAINT MARTIN, MEXICO …): agriculture, arboriculture, horticulture, landscaping, nursery, reforestation, vegetation …
Regarding agricultural production of products intended for food use, operators are asked to bring administrative bodies or company PODG development or distributors in place to ensure the registration of Polyter under their activity in their country of practice.